Meet Dr. Chelsea Brunner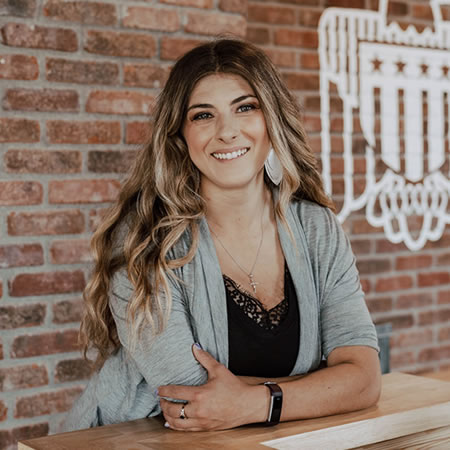 Dr. Chelsea has been around chiropractic her entire life as her father is also a chiropractor. "My passion for the profession came from growing up in my dad's chiropractic practice and I knew from first grade this is what I wanted to do."
Education and Techniques
Dr. Chelsea grew up in Parker, CO and attended Colorado State University where she graduated Magna Cum Laude with her degree in Health and Exercise Science in just 3 years. While there, she became a certified personal trainer and played her first season of women's rugby.
After getting her bachelor's, Dr. Chelsea followed in her father's footsteps by earning her Doctor of Chiropractic from Palmer College of Chiropractic. While there, she served as president of the school's Torque Release Technique (TRT) Club. She also played on the women's rugby team where she earned a scholarship and was a part of the first team to make it to the Midwest Championship.
In addition to earning her doctorate, Dr. Chelsea is a Fellow of the Holder Research Institute (FHRI), which developed the TRT method. She is the Institute's only female Fellow in Colorado. Dr. Chelsea chose TRT as her main adjusting technique, because of the positive benefits she saw in her own health.
In addition to providing adjustments with TRT, Dr. Chelsea is also well-versed in adjusting extremities and has experience in providing various modalities.
Helping Others Lead Healthier Lives
For Dr. Chelsea, the most fulfilling aspect of her job is helping people lead healthier lives. At just 20, she lost her mother to breast cancer. "I don't want people to go through the same horrific fate my mother did. Kids shouldn't have to lose their parents too soon."
Caring for Patients Across the Spectrum
While she sees patients of all ages, Dr. Chelsea particularly enjoys caring for children and helping them live and lead healthier lives. She connects well with kids and families, and her pediatric patients make her smile. Dr. Chelsea also enjoys helping athletes stay in the game through chiropractic care.
A Passion for Staying Active
When she's not adjusting patients, Dr. Chelsea loves spending time in nature. In particular, she enjoys skiing, hiking, mountain biking, camping and walking her dog. She also has taken up powerlifting and spends a lot of time doing workouts.
Book an Appointment
Contact us today to schedule an appointment with Dr. Chelsea!

Dr. Chelsea Brunner | (720) 390-5757