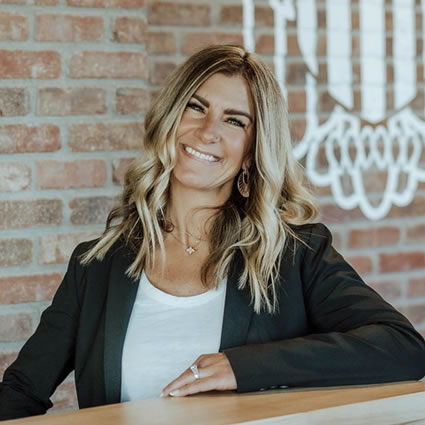 Meet Lauren Schmitt
Registered Nurse and Certified Injector
Lauren has been a Registered Nurse since 2006 & is currently working on her Family Nurse Practitioner degree with Regis University. She and her husband, Dr. Joe, own and operate Sozo Chiropractic. Lauren & Dr. Joe have been married for 18 years and have a wonderful daughter, Sofia.
Helping Others Turn Back the Clock
Lauren's entrepreneurial spirit and passion for helping others look and feel their best prompted her to launch the Sozo Skin Company. She gravitated toward the injectable side of the company because while it's great to feel great, it's also great to look great.
"When I noticed the undefiable odds of aging, I became interested in prevention and skin care. I want to help people not only be healthy on the inside, but also on the outside."
The Benefits of Injectables
Injectables can help reduce the appearance of wrinkles and help people look younger and more refreshed. Other benefits of having this treatment are that injectables are nonsurgical and minimally invasive. There is also no downtime needed after receiving the treatment.
As a certified injector, Lauren offers clients the following brands: BOTOX®, Dysport®, Jeuveau®, and Xeomin®. Injectable fillers will also be coming soon!
Outside the Practice
When she's not working, Lauren loves family time, hanging out with her husband, Dr. Joe, and 14-year-old daughter, the love of her life. "I love being a mom, and I like to hustle too!" Lauren also enjoys being active outside, and particularly likes hiking, gardening and running.
Book a Consultation
Just because you have more candles on your birthday cake doesn't have to mean you see more wrinkles on your face. If you'd like to reduce the signs of aging and refresh your appearance, contact us today to schedule a complimentary consultation with Lauren!
Contact Us »

Lauren Schmitt | (720) 390-5757