Meet Dr. Gregory A. Buford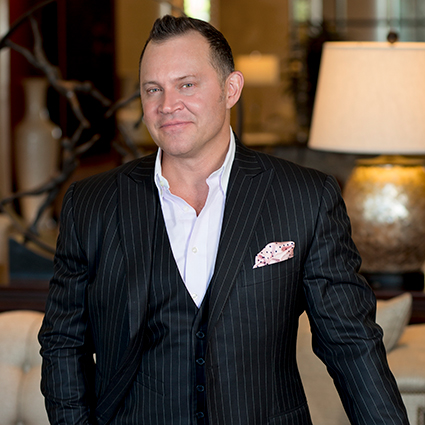 Board Certified Plastic Surgeon
Dr. Gregory A. Buford is a Board Certified Plastic Surgeon and nationally recognized MASTER Facial Injectables Trainer. In addition, he is the founder of Core Aesthetics Training Institute, a nationally recognized organization responsible for training medical professional in the safe and ef-fective use of facial injectables.
Dr. Buford has been consistently recognized in the media for his Plastic Surgery expertise and has participated with resources including Vogue, E Online, ABC News, FOX News, EMedicine, and many others. Dr Buford is honored to participate as a consultant and Advisory Board Member for several companies including Ideal Image, Monj, Mend Nutrition, Dominion Aesthetic Technologies, Solta Medical, Acorn, OCTANe, Allergan, Galderma, Evolus, Revance, Turn.Bio, Apyx Medical, Aesthetic Biomedical, and RVL Therapeutics.
Dr. Buford is the author of "Beauty and the Business", "Eat, Drink, Heal: The Art and Science of Surgical Nutrition" and "The Boob Job Bible". These books are currently available on Amazon and have received acclaim from both medical professionals as well as patients from around the world.
Gregory A. Buford, M.D. received his medical degree from Georgetown University School and Medicine and completed residencies in both General Surgery as well as Plastic & Reconstructive Surgery at the Cleveland Clinic Foundation. He obtained additional training in Cosmetic Surgery through the esteemed Baker-Stuzin-Baker Fellowship as well as an Anti-Aging/Restorative Medi-cine Fellowship through A4M. He is also a proud graduate of the 2018 Physician CEO program at the Kellogg School of Management.
Dr. Buford has maintained strong relationships with a number of his alma maters and in 2018 was chosen as the proud presenter of the UCSD Revelle College Commencement address and in 2022 was the keynote speaker at the UCSD Revelle College Honors Graduation where he gave the keynote address and was recognized as an Honorary Fellow of UCSD Revelle College.

Dr. Gregory A. Buford | (720) 390-5757